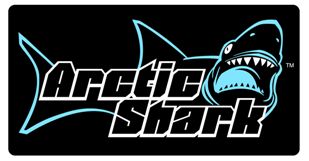 Improved Efficiency
The Arctic Shark has a proven record of time and money savings due to its simple yet powerfully effective design. Customers have reported an 8X increase in productivity in terms of lane miles addressed, with a 50% reduction in crew size. Don't take our word for it –
read the customer testimonials
for proof.
Increased Citizen Safety and Satisfaction
In winters with heavy snowfall, severe ice can build up on flat roads and shaded curb areas due to daily freeze-thaw cycles. The Arctic Shark allows maintenance organizations to quickly address hundreds of backlogged citizen complaints and replaces months of spinning tires, rear-end collisions and broken bones with well-cleared streets! The unit is invaluable to municipalities, counties, and any state that suffer thick ice build-up on roads during winter months.
Easy Maintenance
Simple fact: if equipment requires servicing, it is inevitably at the worst possible time, in the worst possible conditions. By utilizing off-the-shelf bucket teeth, the Arctic Shark allows operators to service the unit in the field - or even utilize different style teeth entirely with minimal downtime.
Environmentally Friendly
The Arctic Shark is a ground-powered, mechanical attachment that simply utilizes its own weight (and the weight of the attached vehicle) to break up snow and ice. It can be used to directly fracture ice for immediate removal, or to pockmark the surface before applying de-icing chemicals. Either way, the Arctic Shark significantly reduces usage of chemical surface treatments and greatly decreases impact on the environment.
Year-Round Usage
During summer months, the Arctic Shark is ideal for tackling construction and maintenance projects. The multi-purpose rotating teeth can easily dig through and loosen compacted earth and other surfaces. Got an alley to resurface? The Arctic Shark will rip through road base and recycled asphalt in short order.
View the video demo
to see how this versatile attachment efficiently breaks up material for road re-grading.
Fast Attach Mount
The Arctic Shark D108 comes with an included fast attach mount that gives you the flexibility of mounting the attachment to any make, model, and style of loader or grader, simply by unbolting one hitch and bolting on a different one. For more details, please
contact us
or your
local distributor
.